If you could go anywhere in the world, all in the name of Art, where would that be? After much thought and deliberation, we finally have our list!
How we did it? We began our research with the 7 world wonders, which by the way is not a list set in concrete by any means. We went throgh the Ancient list, the natural list, the man-made list…list after list…and somehow, finally came up with our top 5.
So here is the YoPhoto Photographer's Bucket List. A selection of man-made and natural beauty. This list of places we hope will leave you stunned and inspired and have you standing there camera in hand (of course) gawping and ready to go explore! Now just to book that flight! But where first?
1. The Blue Lagoon, Iceland
This stunning made-made lagoon was formed back in 1976. People began to bathe in the unique lagoon and apply the mud to their skin. Since then The Blue Lagoon started to produce their own spa products and distribute them all over the world. The lagoon itself is now recognised as one of the great man-made world wonders.
via www.grayline.is
2. Machu Picchu, Peru
Built in the 15th century and then abondanded and left to the elements. It would be difficult not to be blown away by the sheer scale and beauty of Machu Picchu. Bursting with History, intriguing shapes and buildings that play on astronomical alignments. What more can we say…for stunning panoramic views head to Peru!
via www.peruland.com
3. Rio de Janeiro, Brazil
Cristo Redentor gazes out over Rio de Janeiro with open arms. Standing up on the mountain, which rises straight up from the city to 710 m. During the night you will find the statue lit up and visible from every part of the city.
via www.wallpapervacations.com
4. Petra, Jordan
Nestled in the basin of the mountains which form the eastern flank of Arabah and dating back to as early as 312 BCE, this is a place full of History. You will find ore inspiring architecture cut out of the natural rock, this ancient city is a must-see and should go straight on any photographer's bucket list.
5. The Grand Canyon, Arizona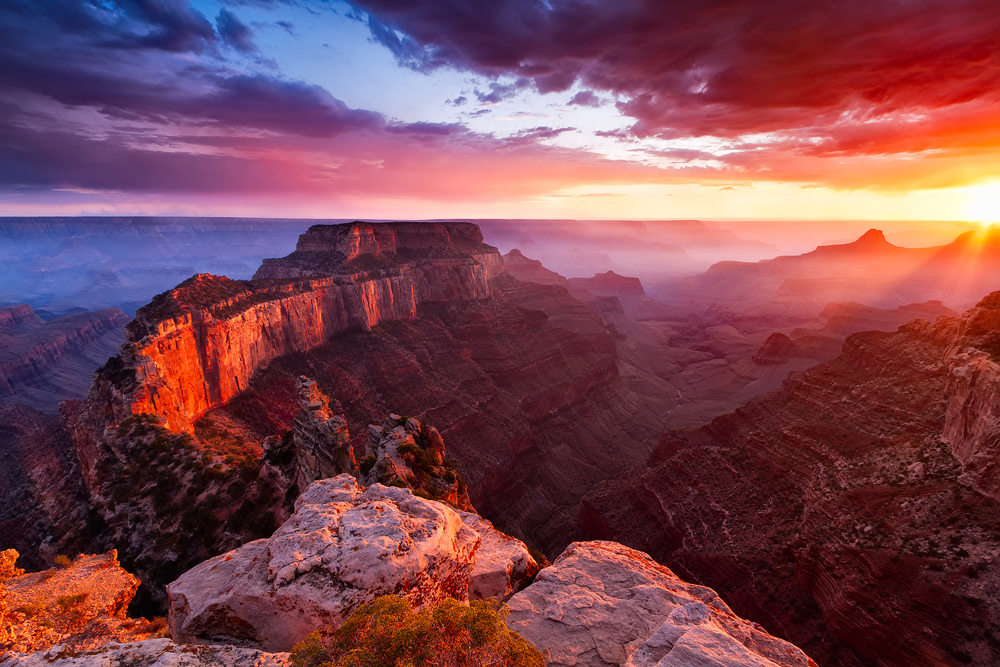 The vast and appropriately named Grand Canyon is 10 miles across and 277 miles in length. Much of the Grand Canyon is a National Park, so unspoilt. We can't even begin to imagine a more perfect destination for hiking, camping and ariel tours.